January 4, 2016
Dallas, TX – Don Kingston, CEO, today announced the acquisition of a new building within the Eagle Industrial Park area in Desoto, TX, soon to be the new corporate headquarters for Glasfloss Industries.
"Our Desoto building located at 420 E. Danieldale Road will give Glasfloss much needed additional manufacturing, warehouse and dock space to better serve our customers.  The building which incorporates 423,000 square feet is situated at major north, south, east and west shipping lanes, which will enhance our ability to get product in and out of the facility more efficiently" , said Don Kingston.
Glasfloss is working on preparing the building for machinery setup and operations and is targeting the move-in around mid-year.
Established in 1936, Glasfloss Industries is the oldest manufacturer of HVAC air filtration products in the United States.  The company has been continuously owned and operated by the same family for 80 years and serves all major commercial, industrial and residential HVAC filtration markets.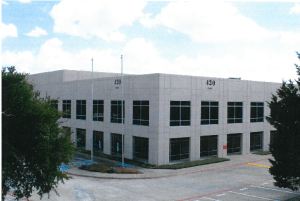 Social Share