Glasfloss Industries, LP is the oldest American owned and operated manufacturer of HVAC filters. Established in 1936, we have grown from a small, special-size air filter fabricator in New York City to a full-line manufacturer with five manufacturing facilities across the United States:
Our Mission
We recognize that the company is a collection of peoples' thoughts and actions directed toward a common purpose. As a dependable, responsive, and innovative manufacturer of quality air filtration products, it is our intent to bring the highest standards of performance and services to:
Our Team
Glasfloss is proud to be a family operated and oriented business working with distributor partners to serve customer requirements. We believe the know-how people bring to their jobs will translate directly into the service customers receive. Experience is reflected throughout the company as illustrated by our management team.
Leadership
Our History
In The Beginning…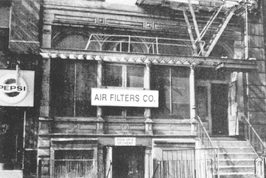 In 1936 America was still in the depths of the Great Depression, Roosevelt won re-election over Landon in a landslide, Boulder Dam (later renamed for Hoover) was completed, and in New York City, two engineers, Horace R. Lange and Theodore J. Tottis, started a small business in a new industry. As Air Duct Installation Co., they designed and built commercial ventilating and air-conditioning systems. The glass fiber disposable air filter had been introduced two years earlier by Owens Corning, which was the only manufacturer in the field.
Most commercial air conditioning systems were custom-designed, requiring special-sized filters. Owens Corning's operations were focused on glass manufacturing and the production of standard-sized furnace filters. Contractors with orders for special filters could not get prompt delivery and sometimes had to put systems into operation without filters. Air Duct Installation Co. began making special-sized filters for themselves and other contractors in the New York area to meet this need. Because Owens Corning would not sell its filter media in bulk, the filters were first made by disassembling standard filters, re-cutting the media and screens, and fabricating new frames to specifications.
As the air conditioning industry expanded, the need for original and replacement special-sized filters grew quickly. Owens Corning finally agreed to sell Lange and Tottis filter media in bulk. They became the first authorized independent fabricators of "Dustop" air filters in the United States. Lange and Tottis formed a new enterprise called "Air Filters Co." solely for the manufacture and sale of filters.
The Glasfloss Filter
A new type soft-spun air filter media (Glasfloss) made by the newly patented Modigliani process was introduced by Pittsburgh Plate Glass (PPG) in 1950. PPG built a large manufacturing facility for the production of standard-sized filters in Long Island, New York, but contracted with Air Filters Co. to make all of its special-sized filters using the new media and registered name "Glasfloss." By 1953, PPG had decided to withdraw from filter manufacturing and turned over to Lange and Tottis both its standard and special filter making. PPG remained in the air filter business only as a supplier of glass filter media.
When Lange and Tottis undertook the manufacture of standard-sized Glasfloss filters, they went into direct competition with Owens Corning. A separate corporation, Filter Fabricators, Inc., was formed with separate plant facilities for the manufacture of the Glasfloss line. To handle the demands of mass production of standard filters, Lange designed and built a unique automated filter assembly machine. Plant facilities were expanded in New York City and opened in Newburgh, New York.
By 1958, PPG had discontinued manufacture of filter media and sold its filter division and the registered trade name "Glasfloss" to Lange and Tottis. In subsequent years, the names of their companies were changed to Glasfloss Industries, Inc.
Another industrial giant and the pioneer in air filter manufacturing, Owens Corning exited the air filter industry in 1979. Glasfloss' predecessor, Air Duct Installation Co., had started filter manufacture two years after Owens Corning began producing air filters.  Glasfloss is the oldest American owned and operated manufacturer of HVAC filters.
Glasfloss Expands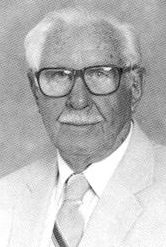 Under its founders, Glasfloss expanded its plants into Dallas, Texas (1956), and Millersport, Ohio (1964). Ted Tottis died in 1964 and Horace Lange continued the expansion into Crooksville, Ohio (1973), Juneau, Wisconsin (1978), and Houston, Texas (1987). When the Ohio plant facilities increased to more than 100,000 square feet, New York operations ended.
To meet the increasing demand for higher efficiency filtration, in 1988 Glasfloss acquired Air Lab, Inc., a manufacturer of HEPA and other high-efficiency filter products. These fine products are now produced at the Ohio and Dallas plants.
Horace Lange died in 1993. The companies have been owned and run since by Horace Lange's children and grandchildren. His daughter, Doris, served as corporate president for several years until her death in 1994, recruiting for the company the best professional managers in the industry.
Glasfloss Poised for the 21st Century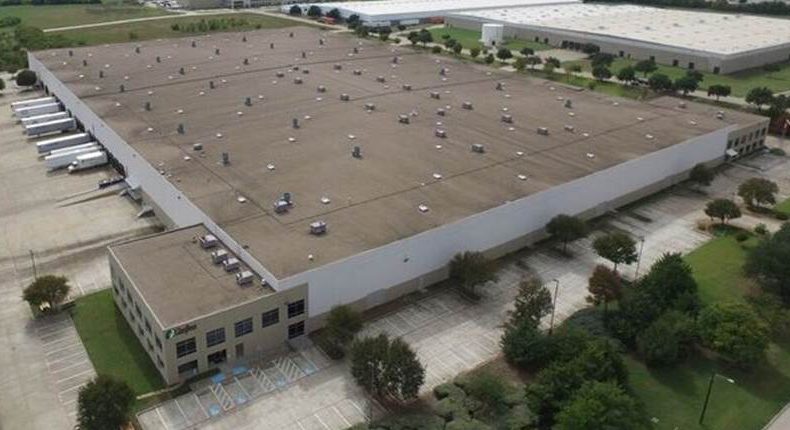 Under its President Scott Lange, grandson of the founder, Glasfloss has moved aggressively to modernize and expand its manufacturing capacity to better serve growing markets. In 1994, the Wisconsin plant was increased by 25,000 square feet to a total of 65,000 square feet. Between 1995 and 1998, Dallas operations were consolidated, enlarged and modernized in a 120,000 square foot facility, making Glasfloss the largest full-line manufacturer of HVAC filters in the State of Texas.
Additionally, in 1999, Glasfloss consolidated its Ohio operations into a 130,000 square foot facility in Lancaster, Ohio, to improve production efficiencies and lead times. Glasfloss also purchased a 110,000 square foot facility in Reno, Nevada, to serve the West Coast markets and set up warehouse and manufacturing operations in early 1999.
In 2002, Glasfloss purchased a modern 80,000 square foot facility located in Jacksonville, Florida. This facility serves the thriving Southeast markets and improves lead times and shipping costs for customers in that region.  In 2023, the Jacksonville Plant expansion project added an additional 30,000 square feet and 13 new dock doors which enhanced manufacturing and shipping capacities as well as an improved work environment for our employees.
In 2016, Glasfloss purchased a 423,000 square foot facility in DeSoto, Texas.  The Dallas plant and corporate office headquarters were relocated to this newer modern facility which adds additional manufacturing, warehouse and dock space to better serve our growing markets in the future.
In 2023, Glasfloss Industries restructured the Corporation into a 100% employee owned and operated Employee Stock Ownership Plan. The ESOP Corporation provides our employees with a greater role in growth and success for the future and reduces uncertainty by strengthening our workforce and our commitment to the air filtration industry.
Today, Glasfloss stands poised to lead the industry into the 21st Century the same way it started over 80 years ago: by furnishing the special needs of the air filtration industry with quality products, competitive prices, and reliable on-time delivery.
Reliable & Strong Foundations
Glasfloss has invested in facility expansions as well as new equipment technologies to continue our commitment and focus in the growing HVAC air filtration industry. We believe our investment in an experienced and dedicated workforce is our strongest foundation now and in the future. Dependable employees throughout our organization directly translates into the fine services and products we provide each day.
Glasfloss is privileged to have a multitude of strong distributor relationships throughout the industry. These relationships are made possible by our personnel's focus on quality products, short lead times, high fulfillment rates and excellent customer service. Due to the many mergers and acquisitions within our industry, experience levels, knowledge, and reliability is often lacking. Glasfloss is proud to be privately owned and operated in America since 1936. Our experienced, stable management team and workforce will continue to lead our mission in serving our distributors needs for years to come.